The 2019 Volvo S60
December 11 2018, Volvo de Brossard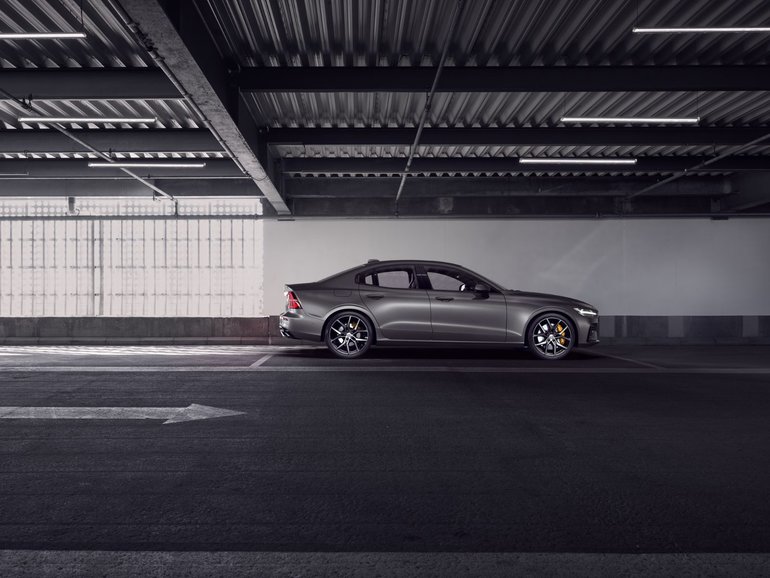 The 2019 Volvo S60 has just been redesigned and is now about to enter the Canadian market. Offering a host of new features, a modern and highly refined design, and advanced safety technologies, the new S60 meets all the needs of a luxury vehicle buyer. Here's everything you need to know about the new 2019 Volvo S60.
Two Engines Will be Offered in the 2019 Volvo S60
The 2019 Volvo S60 will offer a choice of two engines, including a plug-in hybrid engine in the T8 version. This version can travel up to 30 kilometres without needing a single drop of gasoline.
The other engine offered in the 2019 Volvo S60 is a 2.0-litre turbo four-cylinder engine delivering 250 horsepower and 258 lb-ft of torque. This engine powers the S60 out of the gate and offers more power and better performance than most entry-level models in the segment. It is also the most powerful engine offered in an entry-level luxury sedan.
All-wheel drive is standard and includes a host of active safety technologies. Whether we are talking about standard or optional equipment, the 2019 Volvo S60 will impress its owners when it comes to its standard equipment. Examples include Volvo's exclusive City Safety system, which automatically brakes to avoid collisions with animals, pedestrians, cyclists, and other cars.
Apple CarPlay and Android Auto technologies are also available as well as amenities that improve comfort, such as ventilated seats. The Volvo S60 is the only car in its class to offer ventilated seats.
On the road, the 2019 Volvo S60 offers a smooth and comfortable ride that doesn't compromise on performance. Its roomy cabin puts the driver at ease immediately while the overall feeling of refinement and stability of the S60 makes the whole drive an experience you'll want to replicate.
To learn more about the new 2019 Volvo S60, contact us today at Volvo de Brossard.