The 2019 Volvo XC40
December 11 2018, Volvo de Brossard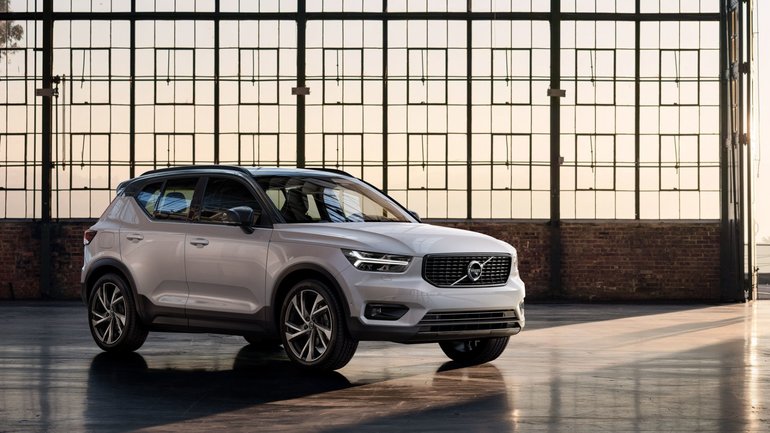 The Volvo XC40 is part of the ongoing revival at Volvo. There was a time when Volvo could never have afforded a luxury entry-level SUV like the XC40. Today, Volvo's future is bright and the brand has never been better off. This has allowed for the development of models in new segments such as urban luxury SUVs.
This growing segment means that the Volvo XC40 offers everything consumers are looking for in a new sub-compact luxury SUV. Larger than average and offering some exclusive features, the 2019 Volvo XC40 is an SUV that's fun to drive, powerful, comfortable, and equipped with the latest safety technologies. Let's take a closer look.
The Most Powerful Engine in its Class
The 2019 Volvo XC40 is equipped with several high-end technologies despite its starting price set at around $42,000. The new XC40 features City Safety technology, a device that can detect possible risks such as a vehicle that suddenly brakes or a pedestrian or cyclist that suddenly crosses in front of you.
The 2019 Volvo XC40 is powered by a 2.0-litre turbo four-cylinder engine developing 248 horsepower and over 250 pound-feet of torque. No other engine in this segment offers as much power in the entry-level model. The good news is that this engine is also fuel-efficient despite its power.
It is paired with an eight-speed automatic transmission that transmits power to all four wheels. With the new 2019 Volvo XC40, winter is a breeze both in the city and on the highway.
The cockpit offers ample space for passengers and luggage, and the Volvo XC40 will be able to meet all your versatility needs with its ample cargo area and numerous storage spaces.
To learn more about the new 2019 Volvo XC40, contact us today at Volvo de Brossard.